On March 2, 2021, Marion Independent School District asked registered voters in the district to vote on a referendum that would allow the district to secure funding to pay for the first phase of a long-range facility plan developed by a facility advisory committee of district residents. This plan was passed and is being partially funded by the voter passed $31 million general obligation bond.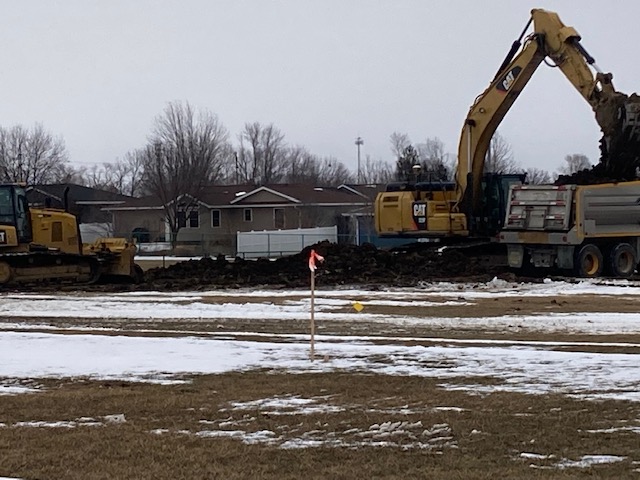 Stripping of the topsoil begins at the Activities Complex.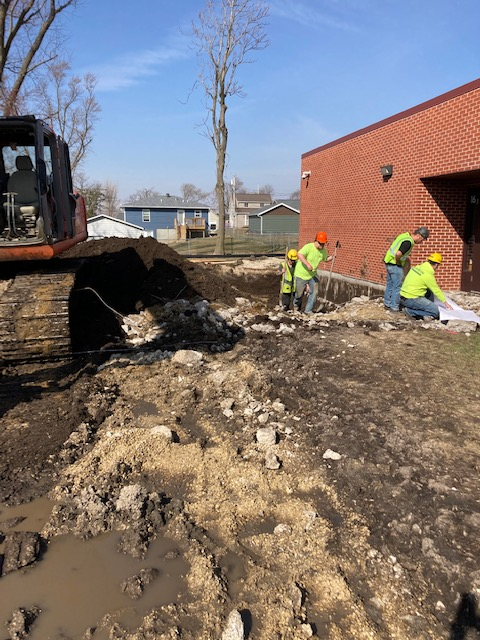 At FMI, layout and excavation for the foundation in progress.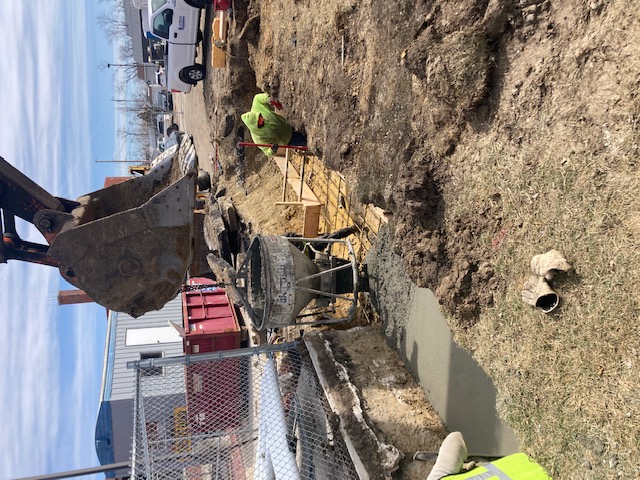 At FMI, due to the wet conditions, concrete is carried to the forms by the excavator, 1.5 cubic yards at a time.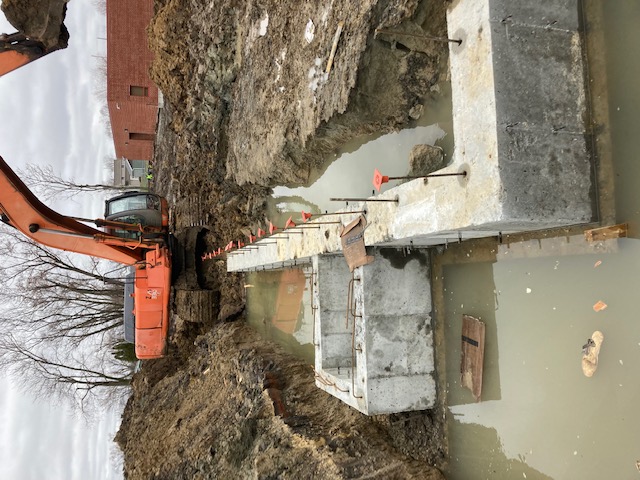 FMI construction completed south foundation wall of the addition with recent rainwater that will be pumped out.
What does the bond include?
Marion Independent School District is committed to fostering a community of learners in developing the knowledge and skills to be future ready. This promise is reflected both in the learning and teaching that takes place in our buildings every day. It is also manifested in the investments made at Longfellow Elementary and Vernon Middle School in the last 11 years.
However, our three oldest buildings – Marion High School, Francis Marion Intermediate, and Starry Elementary School – as well as Thomas Park need repair and/or do not meet current needs of our students and educators. This deterioration will only continue, while the cost of this project will continue to increase with time. Without improvement to these facilities, we also cannot address inequities in the district between opportunities for students who attend the newer facilities compared to older ones.
We will also be providing our students with learning environments – including an auditorium and outdoor activities complex – on par with their peers in other area districts, arming them with opportunities that will prepare them for their next chapter.
Because the MISD Board and district leadership have been careful stewards of both taxpayer and state revenue streams, the district can address needs at Marion High School, Francis Marion Intermediate, Thomas Park and for district elementary students without raising taxes.