Earlier this month, you read about how Starry students start their day with Soft Start. This allows students to play and regulate themselves before starting the academic day. After Soft-Start time is up, each class then participates in Community Circle. This is a very important time for students and staff to establish the tone for the day. The goal during community circle time is to build community and help foster relationships within the classroom.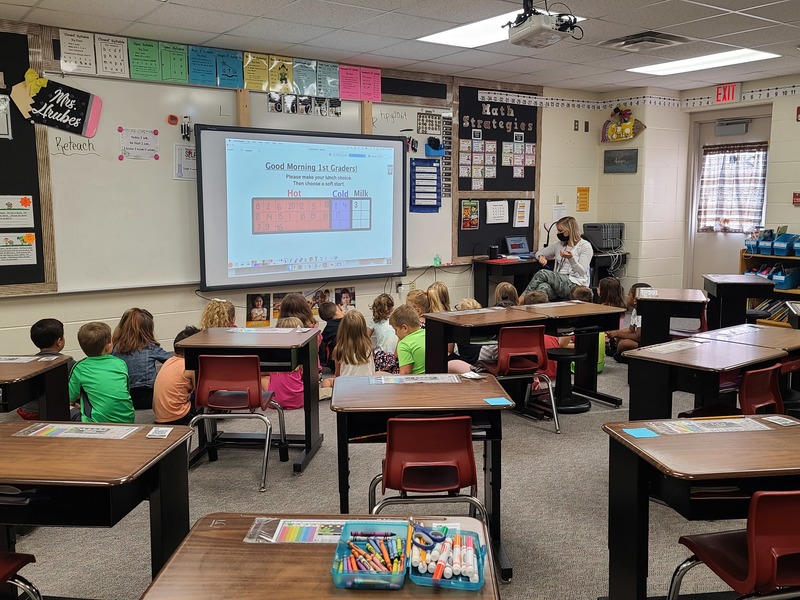 Mrs. Hrubes' class comes together to talk about their day and get off to a great start!
Each classroom may have different procedures for Community Circle, this is a time for classes to come together. Sometimes classes sit or stand in a circle, or sit together on the floor. The classroom teacher facilitates this learning time, but other adults in the building such as specials teachers, specialists, and other building staff join in community circle time as well.
Here you see Mrs. Elliott's Kindergarten class standing in a circle getting ready for Community Circle.
During this time, teachers then deliver a social-emotional curriculum called Second Step. Each grade level has 4 different units covered within Second Step and are delivered throughout the year. They include Skills for Learning, Empathy, Emotion Management, and Problem Solving. This curriculum allows each class to interact and talk in-depth about important social skills that are needed throughout the school day.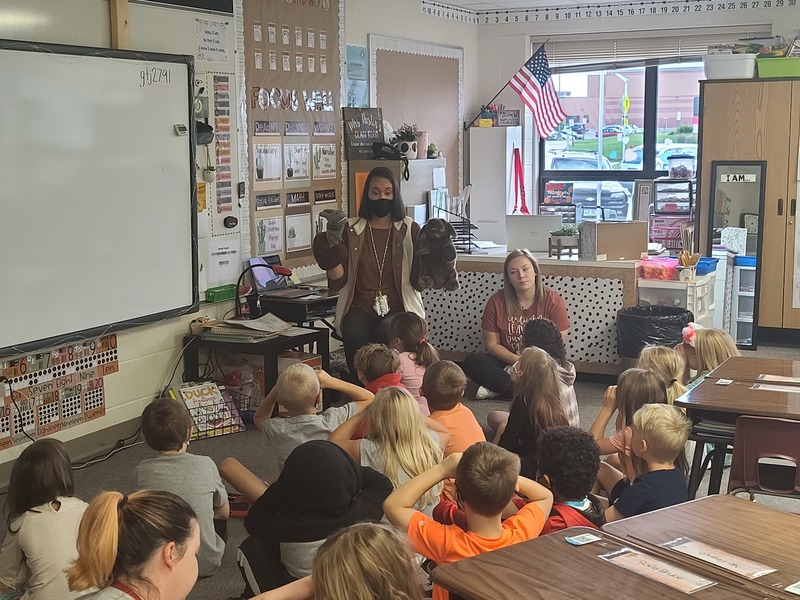 Mrs. Austin's 1st grade class - along with student teacher Miss F - learn about focusing attention with puppy and snail from our Second Step curriculum.
You should receive Home Links - which are like newsletters - that summarize and give extension activities to you to have a better understanding of what your child is learning and to continue the conversation about these important topics.