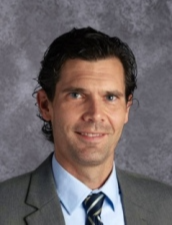 Welcome to Starry Elementary! We are one of two schools in the Marion Independent School District serving Kindergarten through 2nd grade students. Our staff is dedicated to providing our students with a rich and robust experience as a member of the Starry family. Students will engage in curricular areas of literacy, mathematics, science, and social studies as well as physical education, music, art, library, and guidance including social and emotional learning. We also have a staff that provides a multitude of supports for our students to assist in or extend each student's learning as needed.
At Starry, we follow the Marion Way, showing respect, responsibility, safety, and integrity. We work daily with these attributes to help students develop their decision making skills and continue their growth as the wonderful young people they are.
We want school to be a place students want to be and feel safe and welcomed. In this, we work hard to develop positive relationships with students and families. I am a firm believer that open and transparent communication is crucial in all aspects of life. My hope is that we communicate well to partner and collaborate with families so we get our students off to a great start in their education at Marion. As the year progresses, please reach out with any questions or concerns as we make this school year a great one.
Chad Zrudsky, Principal