The Starry Library is lucky enough to have two teacher-librarians that teach students about a variety of topics every week. Liz Pearson and Apra Loomis Mainardi are the teacher librarians for Starry. Ms. Pearson comes on Tuesdays and Mrs. Mainardi is there on Fridays for classes. The other days they are split between the rest of the buildings in the district. Mrs. Snoop is the library associate who takes care of the kids every day!
The Starry kids have weekly library classes with either Ms. Pearson or Mrs. Mainardi. During library class, the kids learn about different parts of the library, different kinds of books, how to find information, and much more. Every week, the students spend some time learning on the carpet and then have about 10 minutes to find and check out a book. So far this year students have learned about book care, characteristics of fiction/nonfiction books, how to use a shelf marker, how to read a wordless book and have enjoyed listening to books on the Iowa Goldfinch Award List. In the month of March students will have the opportunity to vote for their favorite Goldfinch book!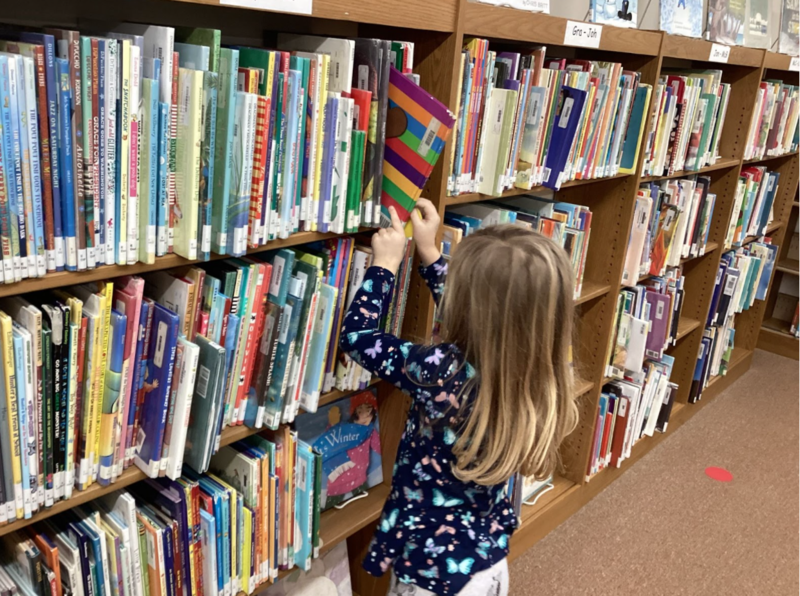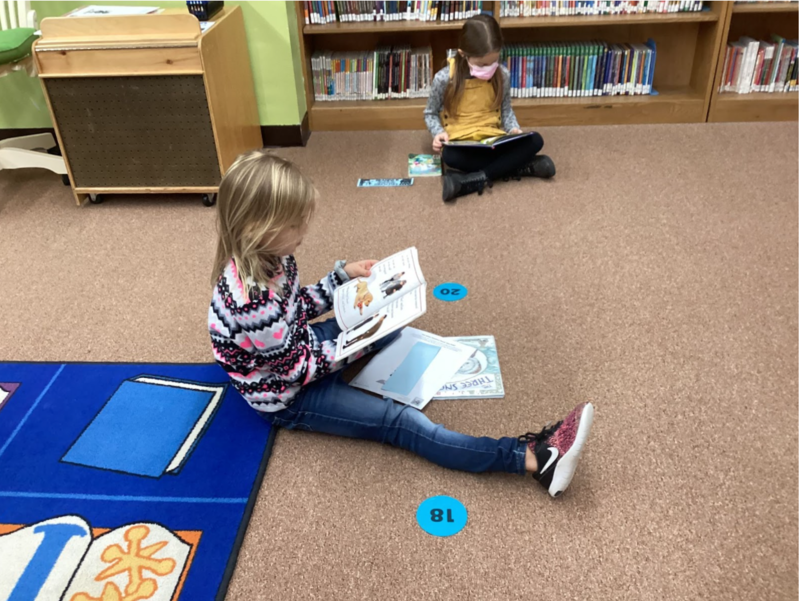 Students also have a chance to come in a second time in the week to check out with Mrs. Snoop. Most of the students come down during reading rotations in the classroom if they have returned a book and need a new one. We hope to instill a love of reading in students through skills learned in the library and that students enjoy bringing home books from the library and sharing them with their families.