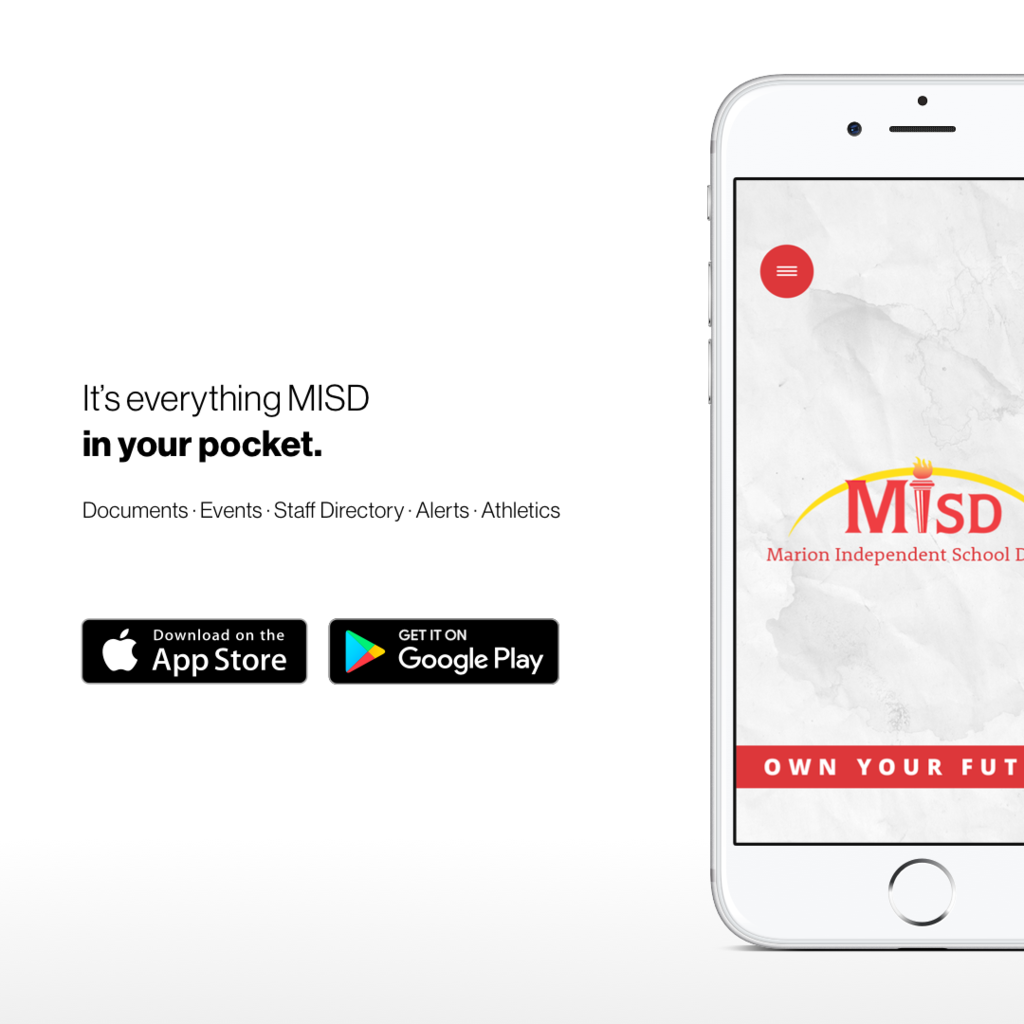 Grab-N-Go Meals are available for students when they are not on-site learning. Contact Brenda Caraway if you are interested at
bcaraway@marion-isd.org
.

Marion High School's track at Thomas Park is being repaired today - November 24th from the damage that was caused during Derecho. We ask that our community stay off the track until Tuesday, November 24th. Thank you for helping us make successful repairs to our track.

We have been working with ISU Extension to create a FASTWORKS Virtual monthly program. We want to continue to provide an avenue of support. Register now! Deadlines are fast approaching.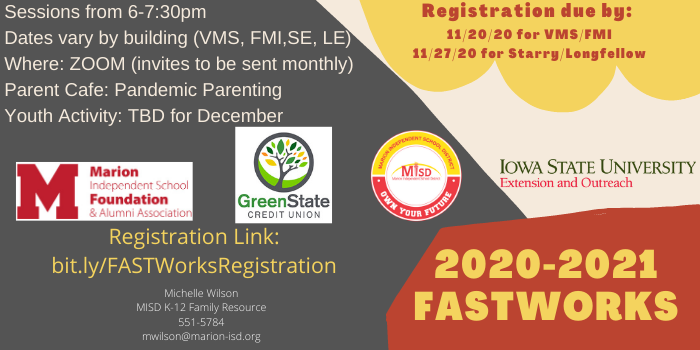 As you've noticed we have changed the look and feel of our website. We hope you enjoy your new experience while visiting MISD! Don't forget to download the new school app! Android:
https://bit.ly/39inZnk
or iPhone:
https://apple.co/32N1Ood
.
Help us, help you! Equipment has been purchased and is being installed at VMS and MHS in order to live feed events. In order to live feed through YouTube, we need 1000 Subscribers! We encourage you to subscribe at
https://www.youtube.com/channe
... Thank you!

Marion HS All-State Musicians Front Row L to R: Nathaniel Smith (Junior, Tenor), Gunnar Lacy (Senior, Bass); Back Row L to R: Caleb Statezni (Junior, Tenor), Julia Funck (Senior, Clarinet), Larkin Holder (Freshmen, Tenor)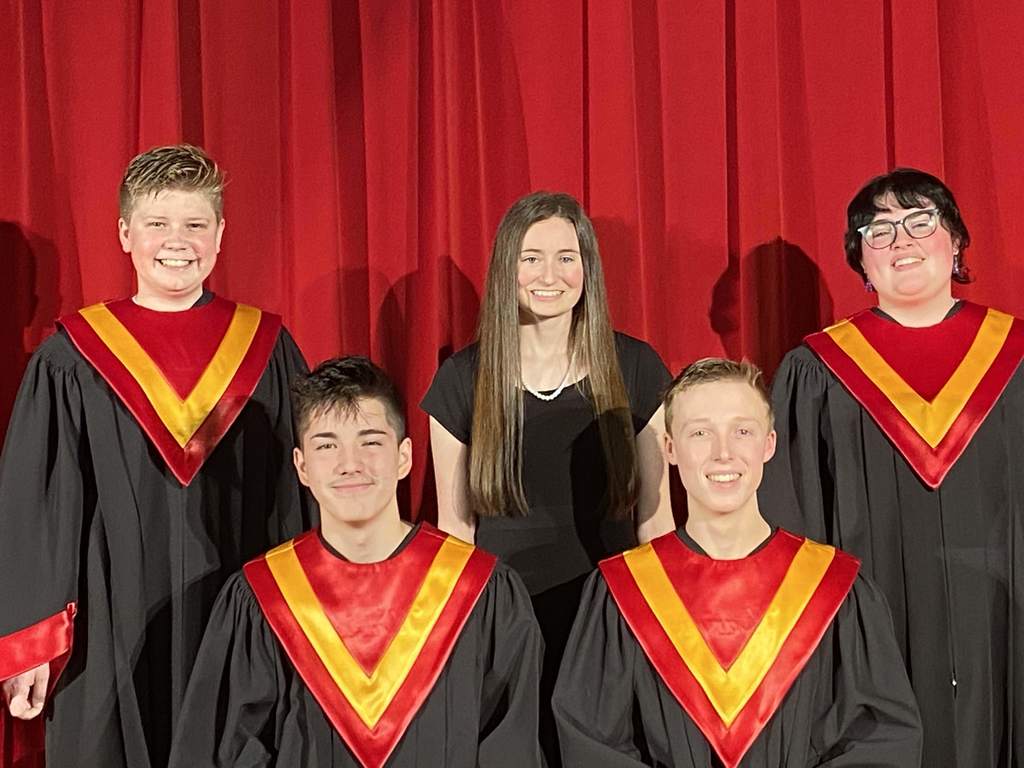 Feliz Día de Los Muertos Happy Day of the Dead!
Join our community for Dine Out For Our Schools on October 29th!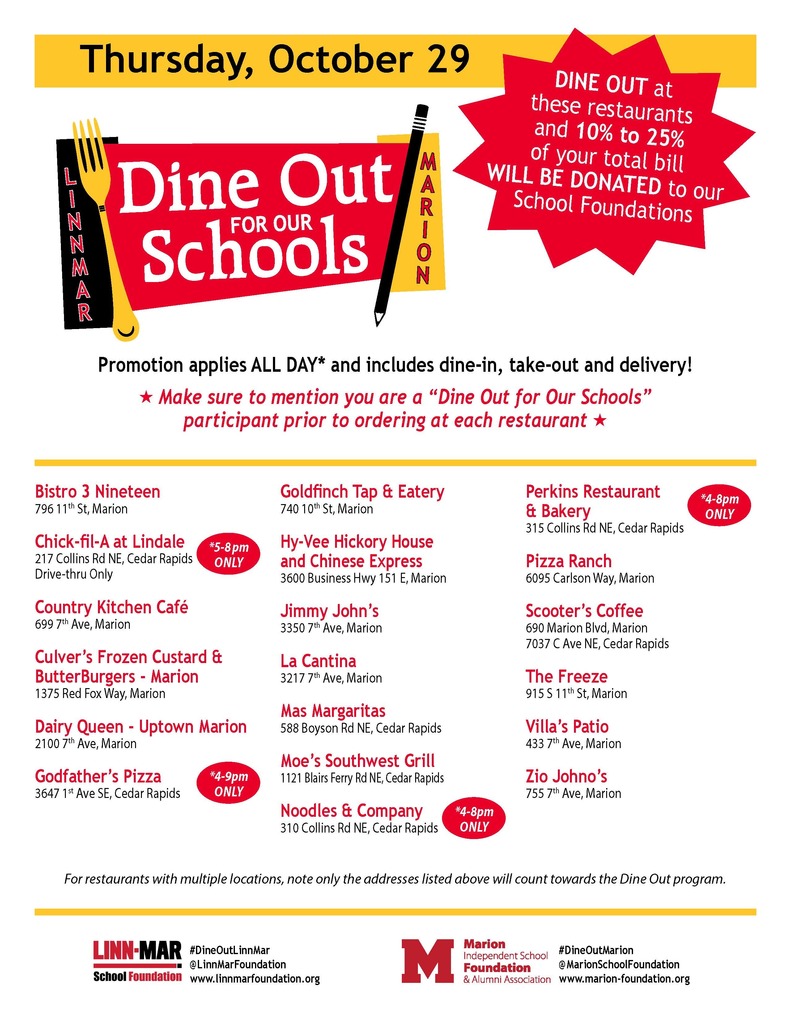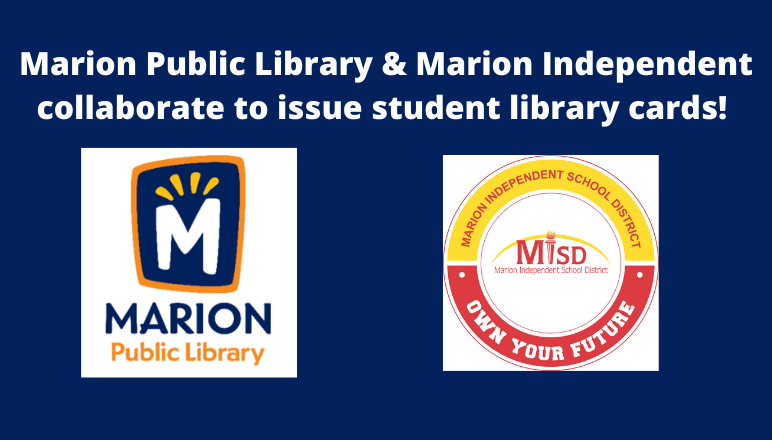 Some new decorations on campus!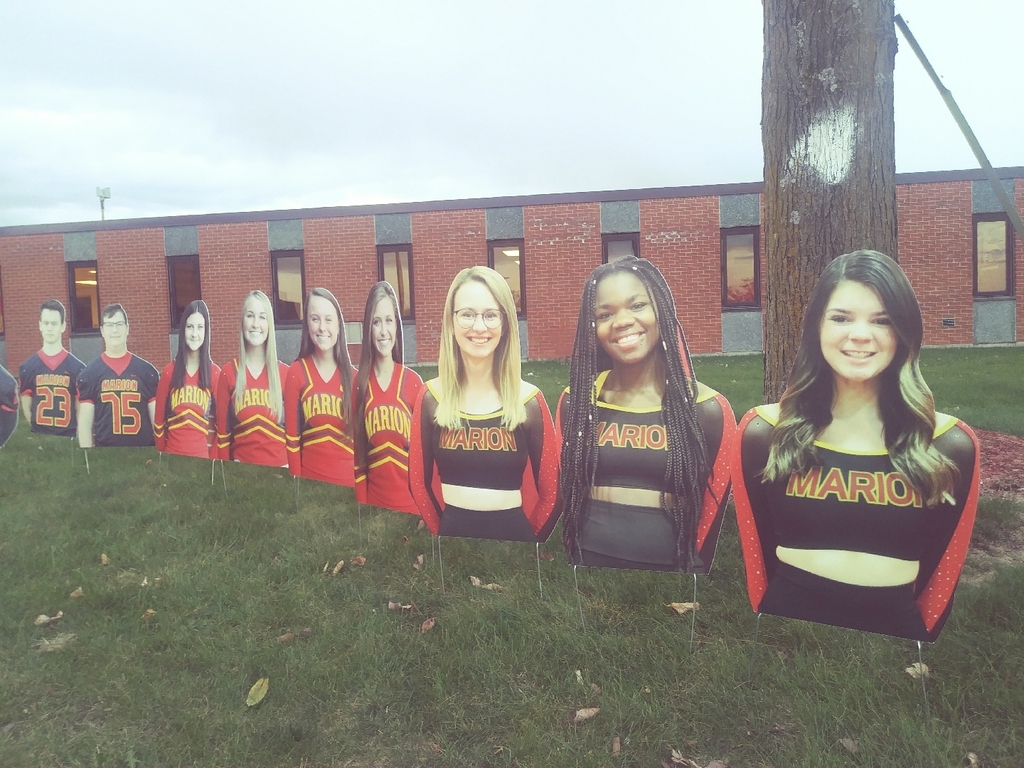 It's Character Day for HoCo Week! Who is Mr. Blech today? Hint: the character's nickname is on his mask

It's Homecoming Week! Today's dress up day is Bad Hair Day...any guesses on which student this is?

Homecoming Queen Candidates: Grace Coates Gabrielle Foster Talia Parenteau Lauren Jackson Stacey Sloan Homecoming King Candidates: Kaden Swanger DaeQuan Johnson Gage Franck Wyatt Cannon Adam (Xavier) Papesh
This is a post.

School Supply Lists for 20-21 School Year Check out the Document Center on our website/app for an updated list for your building.

Supt. Brouwer releases MISD's Return to Learn plan.