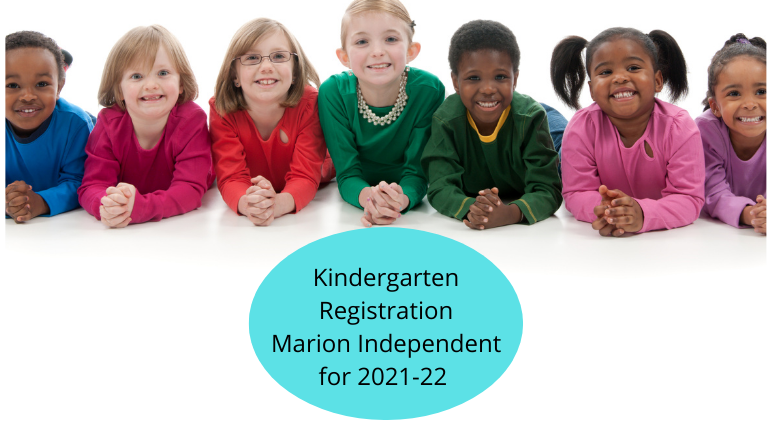 New Student Enrollment for 2021-2022 School Year
We are currently registering Kindergarten students.
At this time, we are only accepting new student registration forms for Kindergarten only.
To enroll in Kindergarten your student must be age 5 on or before September 15, 2021.
To register your Kindergarten student, please follow these steps:
1) Create an account in MISD's online registration portal.
2) Complete the online registration application and gather the correct documentation for enrollment. Even though most of the enrollment information will be entered online there will be a few other documents that will still need to be submitted in person before moving forward with enrollment.
Health documents (including a physical, vision screening, and immunizations) will be requested in the online registration form. They may be uploaded electronically or brought in to your building secretary at your registration appointment.

If you do not have all of the health documents, please let the secretary know when setting up your registration appointment.
2) Once you have submitted your online registration, you will be prompted to schedule an in-person Registration Appointment with the building secretary. Scheduling this appointment will be located on the Completion Summary page.
· All remaining paperwork that was not uploaded will be brought in to the secretary to be reviewed and verified.
· Classroom teachers will be assigned in August prior to the first day of school.
For registration questions or assistance, please reach out to your student's attendance center or the district office.
Longfellow Elementary Secretary, Krista Dooley, email: kdooley@marion-isd.org or phone (319)377-0183.

Starry Elementary Secretary, Gerri Schlotfeldt, email: gschlotfeldt@marion-isd.org or phone (319)377-4698.

District Office, Jeff Kost, email: jkost@marion-isd.org or phone (319)377-4691.