Returning Student Registration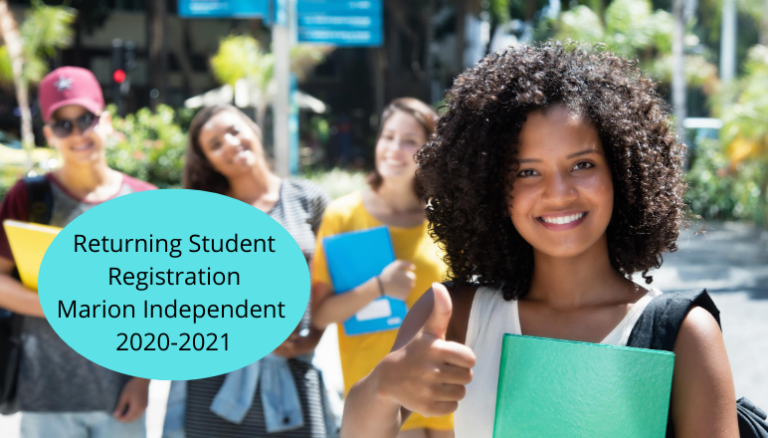 2020-2021 MISD Returning Student Registration Information
Welcome back to MISD! We look forward to seeing you!
If you have any enrollment questions between July 23, 2020 and August 3, 2020 please contact Jeff Kost by email at enrollment@marion-isd.org. Jeff can also be reached by calling MISD at (319) 377-4691 ext. 1108.
eRegistration is open! We encourage each family to register their student(s) for school via eRegistration.
eRegistration works best through a browser like Chrome, Firefox, Safari. Try and avoid using the PowerSchool App on a mobile device.
You can complete all registration materials for your student(s) from the comfort of your own home or office by logging into your PowerSchool account and completing e-registration. eRegistration will guide you step by step through the demographic and contact information we currently have in the system. Please verify and update as needed. For assistance logging into the PowerSchool Parent Portal contact your Jeff Kost at (319) 377-4691 ext. 1108, email enrollment@marion-isd.org, or contact the building secretary.